Britanski muzičar bvši vođa Pink Floyda Roger Waters objavio je album "The Lockdown Sessions" 9. decembra. Ovaj album se sastoji od šest numera koje su snimljene u kućnom studiju tokom pandemije. Osim već objavljene "Comfortably Numb 2022", na albumu su i nove verzije pjesama "Mother", "Vera", "Two Suns In The Sunset" i "The Gunner's Dream" i "The Bravery of Being of Raspon".
Album "Lockdown Sessions" producirali su Roger Waters i Gus Seyffert koji su svirali bas i violončelo na albumu. Osim njega i Watersa koji je svirao gitaru, klavir i pjevao sve pjesme, na albumu su bili i Joey Waronker – bubnjevi i perkusije, Dave Kilminster – gitara i ritam gitara, Jonathan Wilson – gitara i vokal, Jon Carin – klavijature i vokal, Lucius (Jess Wolfe i Holly Laessig) – vokal, Bo Koster – orgulje, kao i Ian Ritchie – saksofon.
O novom izdanju Voters kaže: "Turneja Us and Them je trajala tri godine, svaki koncert smo završavali sa Comfortably Numb, dok smo Mother izvodili kao bis. Što se ostalih pesama tiče, ne sećam se zašto sam ih izabrao. U svakom slučaju, na kraju turneje, razmišljao sam kako bi bilo dobro napraviti album "bisova".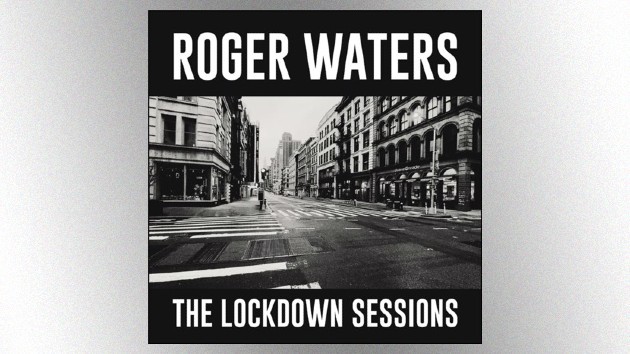 Lockdown Sessions sadrži reinterpretacije pjesama iz Watersove solo karijere i njegovog vremena u Pink Floydu. Mother i Vera su se prvobitno pojavile na Pink Floydovom The Wallu; Two Suns In The Sunset i The Gunner's Dream dolaze s Watersove posljednje ploče Pink Floyda, The Final Cut iz 1983; The Bravery Of Being of Range predstavljen je na njegovom solo albumu iz 2022. koja se originalno nalazila na njegovom albumu Amused To Death iz 1992. godine , Amused To Death; i The Lockdown Sessions se zatvaraju sa Comfortably Numb 2022, koji je snimljen tokom turneje This Is Not a Drill po Sjevernoj Americi.
Roger Waters najavio je turneju za narednu godinu tokom koje će odsvirati 40 koncerata. Prvi koncert biće održan u Lisabonu 13. marta.