New Album
NOVI ALBUM POD NAZIVOM "Wallflower" JAZZ PIANISTICE DIANE KRALL SU PJESME IZ 1960–IH KOJEG ČINE LEGENDE MUZIČKE SCENE!
Wallflower, novi album Diane Krall, sadrži popularne pjesme iz 1960-ih do danas, uključujući pjesme Boba Dylana, Eltona Johna, The Mamas i The Papas, te novu kompoziciju Paula McCartneyja.
Album Wallflower jazz pijanistice i vokalne pjevačice Diane Krall, nagrađene pet puta Grammy-jem, zbirka je pjesama od kasnih 60-ih do današnjih dana koje su inspirisale Krall na početku njene karijere. Producirao ga je 16-struki Grammy producent David Foster, a album otkriva da Krall otvara novi teren sa svojim interpretacijama, nekih od najvećih pop pjesama svih vremena.
Na albumu Wallflower, Diana Krall pokazuje svoje značajne talente kao vokal na hrabar i suptilan način. Krall pjeva skup pjesama koje uključuju poznate popularne klasike kao što su The Mamas i The Papas 'California Dreaming' i Eagles' "Desperado", omiljene starinske pjesme Krallovih muzičkih heroja Boba Bylanda, a koji je inspirirao naslovnu pjesmu albuma 'Wallflower', i Eltona Johna "Sorry Seems to Be The Hardest Word". Album takođe sadrži novije dragulje poput "Don't Dream It's Over" Crowdes Housea i divnu novu kompoziciju Paula McCartneyja "If I Take You Home Tonight".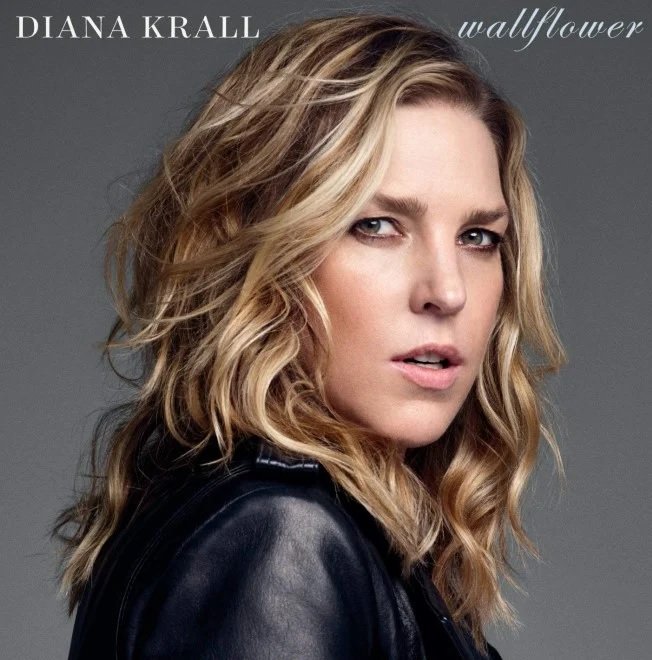 Diana Krall je jedina jazz pjevačica koja ima osam debitantskih albuma  na vrhu liste Billboard Jazz Albuma.
Također New York Times nedavno recenzirao njen opus, te naveo kako Krall posjeduje glas istovremeno kul i umarajući, i sa sofisticiranim ritmom".
Jedinstvena Diane Krall nadilazi svaki pojedinačni muzički stil, koji ju je učinio jednom od najprepoznatljivijih umjetnica novog vremena. Krall je prodala više albuma nego bilo koja druga jazz umjetnica u posljednjih nekoliko decenija, etablirajući se kao jedna od najprodavanijih umjetnica svoje generacije.
Tracklist:
1. California Dreamin'
2. Desperado
3. Superstar
4. Alone Again (Naturally) (duet with Michael Bublé)
5. Wallflower (feat. Blake Mills)
6. If I Take You Home Tonight
7. I Can't Tell You Why
8. Sorry Seems To Be the Hardest Word
9. Operator (That's Not the Way It Feels)
10. I'm Not In Love
11.. Feels Like Home (duet with Bryan Adams)
12. Don't Dream It's Over
Emir Kovačević
March 22nd, 2022
No comments